Massage at Music Festivals
Music Festivals, we all love them! but behind the scenes the Music festival environment is usually very demanding both physically and mentally for everyone involved. Massage helps this tense environment by creating relaxation, calmness, eases physical pains and general muscular tensions. This enables top performance from the artists and endurance for the crew, staff or festival goers who need to keep pace throughout, keeping the music flowing.
Who can benefit from a massage at Music Festivals?
Musicians
Crew
Staff and Organisers
Festival Goers
Musicians often have a variety of problems that need taking care of relating to the instrument they play and of course the degree to which they suffer pre stage nerves. Some of the bigger named bands often take their own personal Massage Therapists with them whilst others rely on standby therapists being available for them if needed.
Having worked on standby the personal requirements can vary vastly; Vocalists may ask for jaw, throat, neck, shoulder, diaphragm or have knee and back problems that need relaxing and toning for the intense dancing or jumping around they do. Percussionists , Guitarists and Keyboard players have their own issues ranging from wrist, fingers, arms, shoulders, knees and legs. Musicians may use the massage to warm up, loosening the joints and muscles needed to perform also helping tensions and nerves building up pre performance. After the performance therapists are on call to help restore balance to over worked muscle groups bringing them back to a relaxed state and unwind from the adrenaline rush. Whatever the needs the therapists are always there to help!
Crew whether personal to each band, or the festivals own crew have some pretty heavy work to carry out lifting and moving heavy equipment around, Sound and lighting technicians are also under huge pressure to get it right working long hours over the days. They can take a massage to help ease any aches and pains, keep focus, release tensions both physical and phycological and just generally enjoy a welcome relief in their busy schedule.
Staff and Organisers of Music Festivals are often seen taking a massage if they can find any free time. Outwardly they may seem fine but inside they are usually exhausted from the months of planning, the high pace of organisation and managing everything whilst the festival runs. They have to deal with so many individual band demands, highly charged reactions, crowd control, safety concerns and pressure to ensure everything goes smoothly. Sometimes nothing helps like taking a step back for a short while and having a relaxing massage to gather yourself together.
Festival Goers love taking massages and this can be seen all over the world. It can be exhausting for them too, they may not get much sleep between late nights and noise in the camping areas. They may suffer aches and tensions from tossing around whilst trying to sleep, maybe passing out from too much alcohol then waking to find they have slept heavy in a really bad position causing stiffness or aches.
Many however just love to take time out to pamper themselves whilst they are away from their normal busy schedule which is why at some festivals there is a healing area which can offer many disciplines of massage to cover the demand.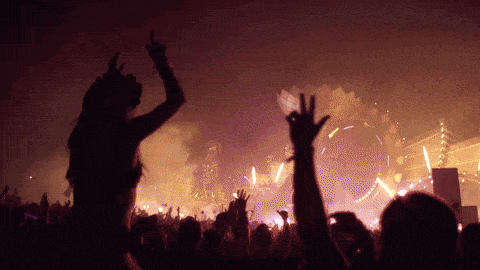 Massages are adapted to different needs and surroundings
All our therapist are highly qualified and can adapt to any surrounding, but planning ahead allows both ourselves and the organisers to arrange the perfect team for the event. Backstage therapists will be experienced in clinical or sport massage to deal with the many different physical conditions and needs of artists or crew members they are asked to work with.
We adapt to working in tents, dressing rooms, caravans and fields, usually asking for covered shade to be provided front-stage or field, to escape searing sunshine or rain.
We can take along both massage couches and chairs for the different massages you want to be offered, also the option to use massage mediums or an over the clothes dry no fuss massage.
Summary
All that is left to say is massage helps to calm and relax in what can be an intense environment for the organisers and artists. Festival goers are there to enjoy and relax which is why massage is so popular with them. Festivals are memories everyone holds onto forever so keep the Music Flowing!